Live in Harmony
with Plants
BOTANIST's Action
From July 2017 to now, BOTANIST has been donating to the cause "Save the Orangutan Forest Restoration Project"in Indonesia, run by the forest preservation organization "More Trees."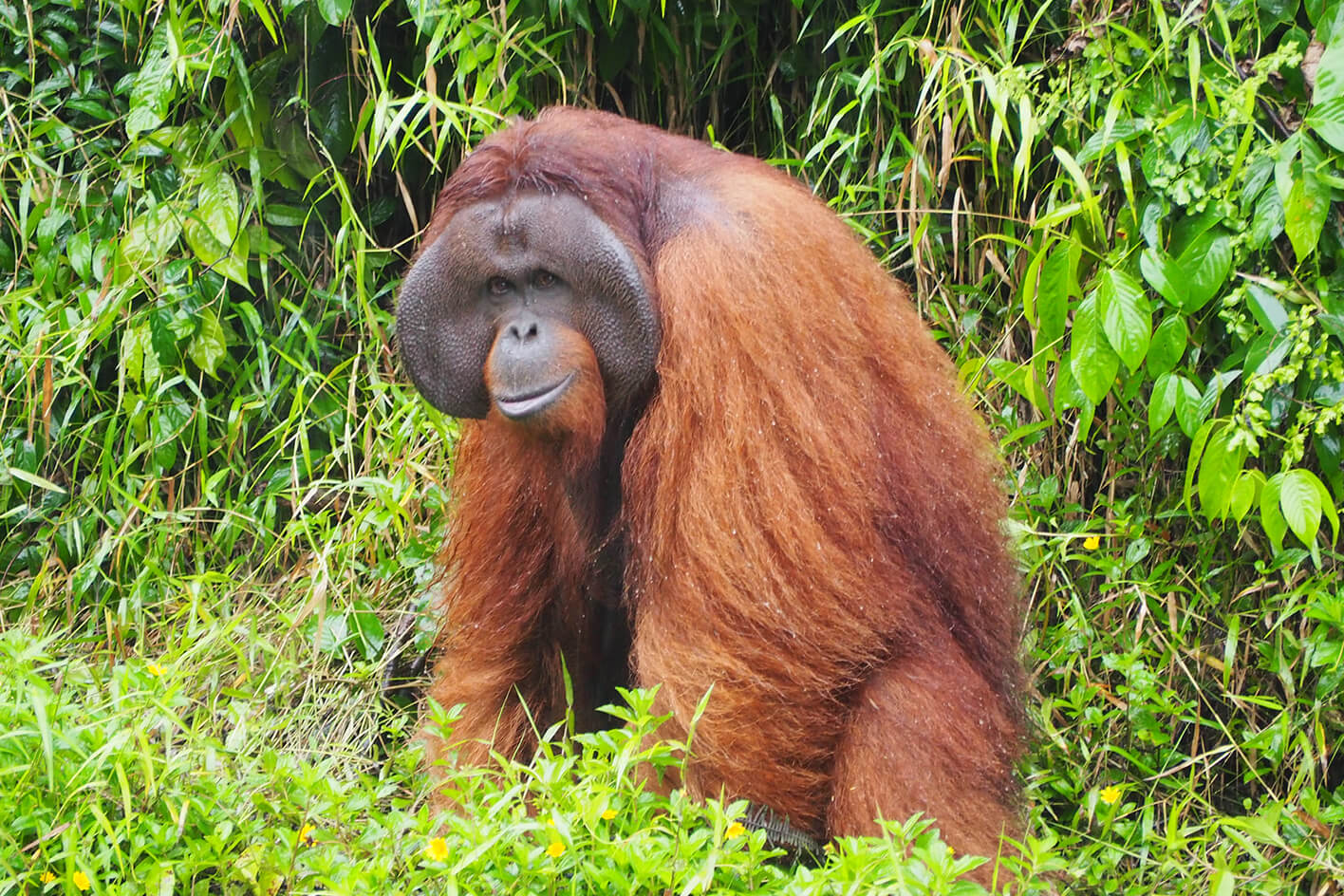 "Be Forest
People.
" Do what we
can do to be
protectors.
In Indonesian, orangutan means "forest people." They have only lived in the diverse and abundant forest surrounded by the blessing of nature. Unfortunately, this forest is being lost at a rapid pace. It is said that three halves of living things in the world live in the forest or the tropics. We continue to pursue our mission to "Live in harmony with plants" by protecting the orangutan forest.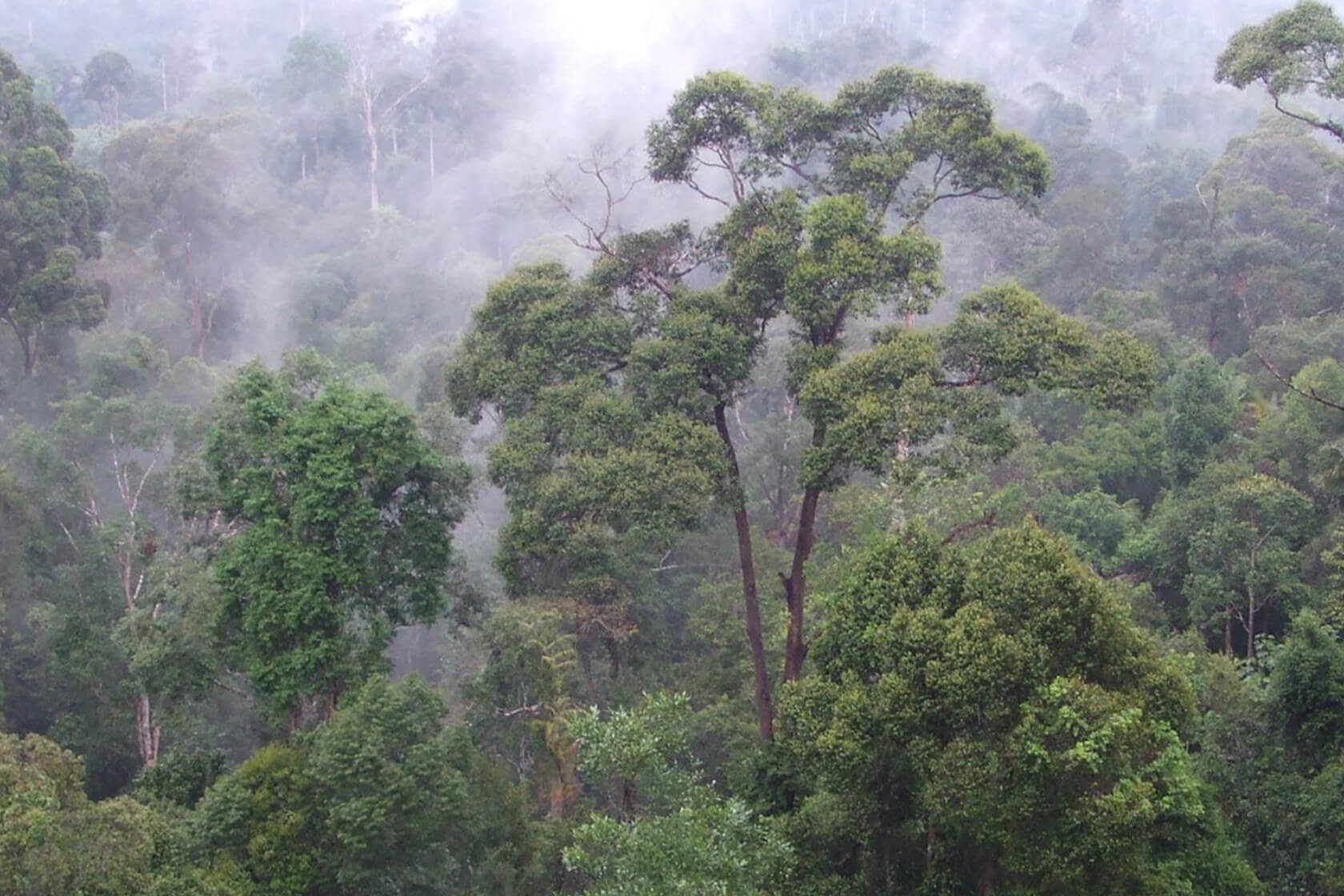 Restore the
Forest.
The fire of 2015 that broke out in Indonesia resulted in widespread damage, causing 2.6 million hectares of tropical rainforest to be lost. This is equal to the same amount as 12 Tokyos. We continue to support the restoration of the forest and protection of orangutan by supporting the activities of "More Trees."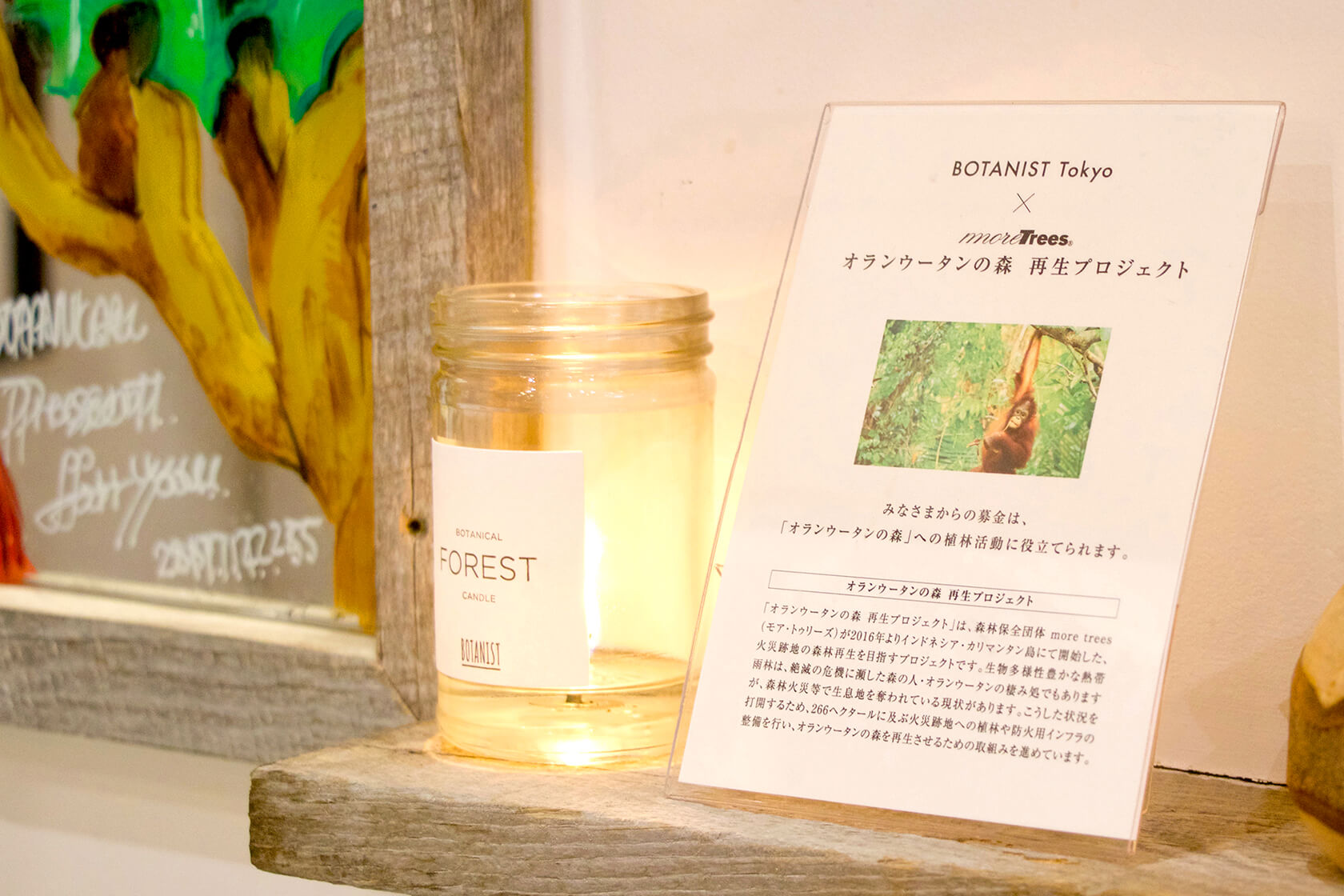 The famous Japanese musician Sakamoto Ryuichi is the main representative of the forest preservation organization. Aiming for a society where people and the forest continuously live together in harmony, we continue to put effort into this case.
BOTANIST Tokyo has a donation box placed in-store for customers to help support the cause as well.